March 27-29, 2023 |
Booth #2142
Meet Us at ViVE!
We're excited to be in Nashville for ViVE23—we hope you are too.
While at the event, stop by booth #2142 to discover exciting news, product launched, client stories, and participate in some exciting giveaways.
There's nut-thing like the present to schedule a meeting with us —find our handy calendar just below.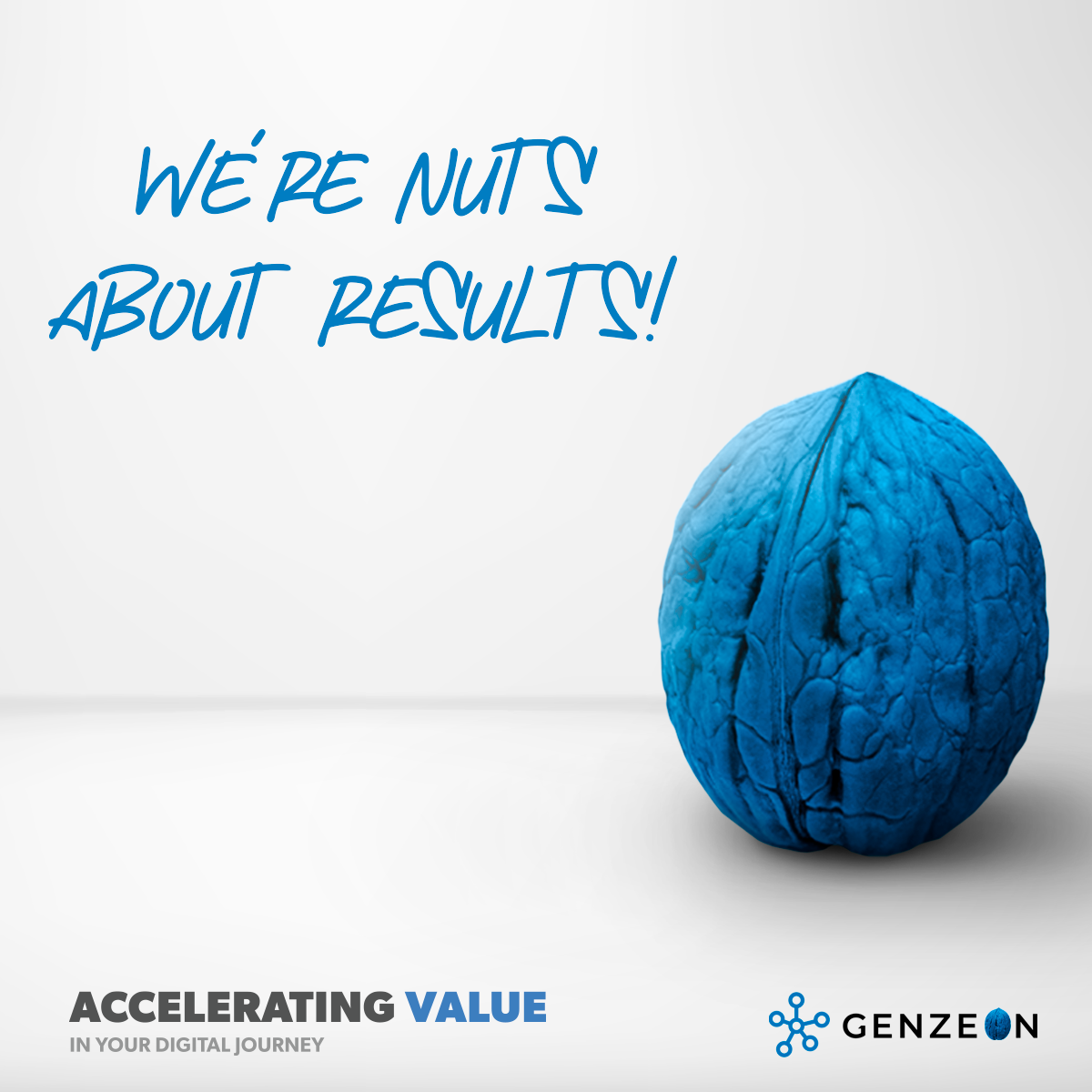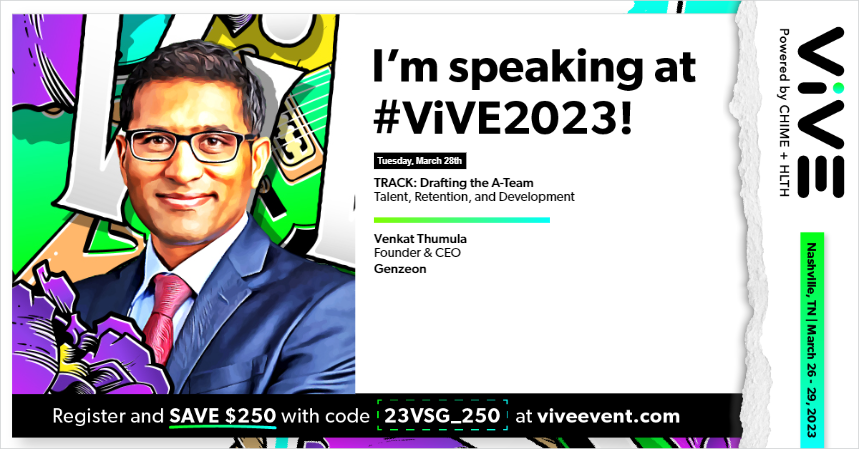 Addressing People Shortages: Technologically Inclined Workflows
Tuesday, March 28 11:30 AM — 12:15 PM CDT
Venkat Thumula, Genzeon CEO, will be speaking alongside other senior digital health leaders, sharing healthcare's best practices and insights.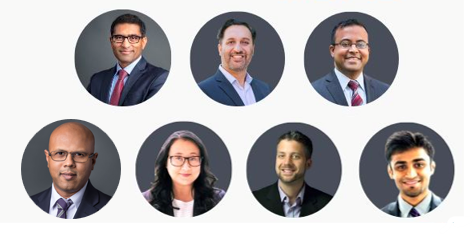 Venkat Thumula: Founder and CEO
Vikram Pendli: CTO
Harsh Singh: GM, Healthcare
Prashant Krishnakumar: VP of Digital Engineering and Data, AI, and Analytics
Pranita Rai: Sr. Director, Client Engagement
Kunal Mundana:

Sr. Manager of Intelligent Automation

Alexander Lucas: Marketing Manager

The Pivot From Digital Transformation to Driving Value

Monday 3/27 &
Tuesday 3/28

8:30 am

What is RODI?

Monday 3/27 &
Tuesday 3/28
10:20 am

What is RTRP?

Monday 3/27 &
Tuesday 3/28
12:30 pm
Meet Our CEO:
Venkat Thumula
Monday 3/27
1:00 pm
ChatGPT and the AI Future of Healthcare
Monday 3/27
2:00 pm

Intelligent Automation Use Cases for Health Systems and Providers

Monday 3/27 &
Tuesday 3/28
3:00 pm

Accelerate Value with Cloud

Tuesday 3/28
1:00 pm
Giveaways
We have some great goodies for visitors to our booth, including our Genzeon squirrel, Rodi, notepads, nuts, and more.
Grand Prize: Jabra Speak2 75
If you attended CES this year, you know why this has been dubbed the "best professional speakerphone for hybrid working." Scan your badge and hear about our new optimization assessment to enter the drawing for this brand new product.